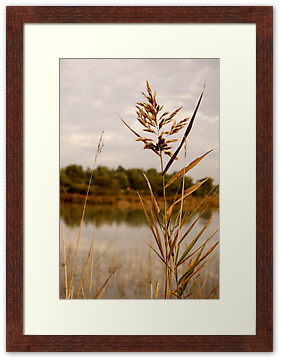 Sometimes in winter it's tough for me to find things to photograph.  I get stuck in a rut, thinking that everything is dank and gloomy.  Especially around home, where I normally photography the gardens, animals, lovely sunrises and flowers.
Sometimes the interesting stuff isn't necessarily the brightest or prettiest though.
These grasses shoot up each spring and summer around the wetlands near home.  In autumn they start to brown off.  Come winter, the seed heads are reaching for the grey sky.
While they aren't attractive in a  flower garden sense, they have their own beauty.