This is our study.  It's a calm, but bright and cheery place where I can sit down to write, edit my photos and of course, study.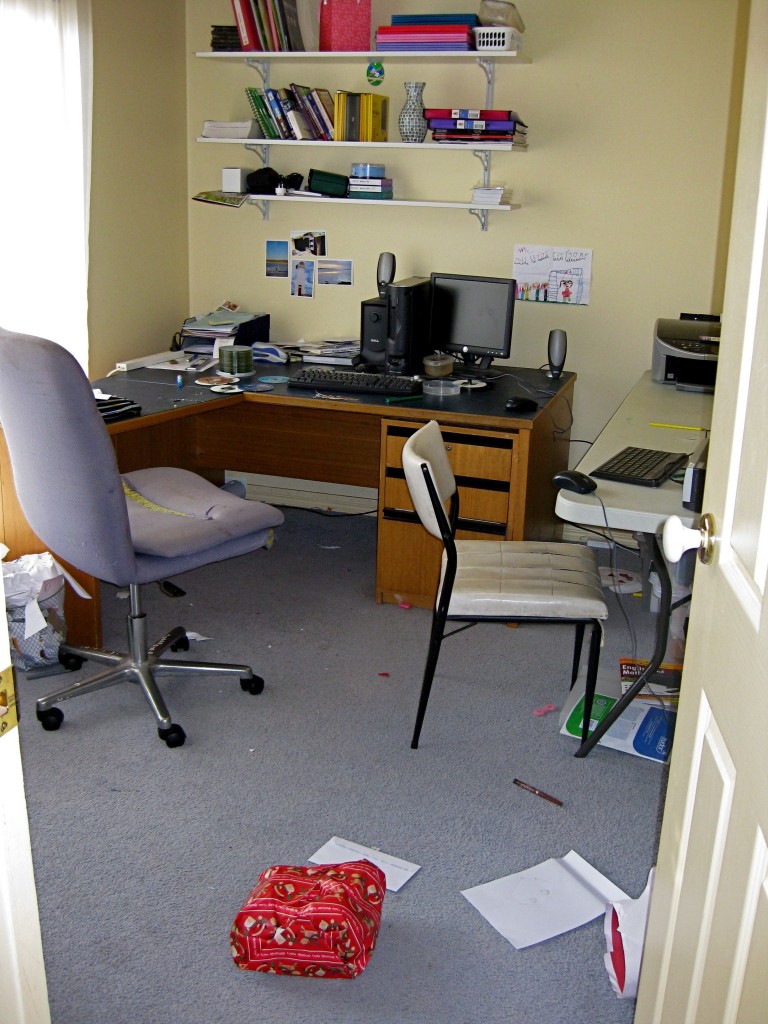 What feral animal was locked in there overnight that created this mess?
Oh, wait.  It was kids.  My kids.  And they weren't even locked in there.  They did all this in the name of entertainment while I turned my back to do something selfish – like cook their dinner.
Actually, they're not that horrible.  They were writing letters about our holiday and making special little gifts to post to grandparents.  Very thoughtful really.
I just wish their thoughtfulness extended to cleaning up…
PS:  Just as soon as this shamozzle is rectified, I'll get to writing a bit about our recent holiday to the Coffs Coast.  I can reveal now, however, that the weather was a whole lot better than it is here in SW Victoria at the moment!