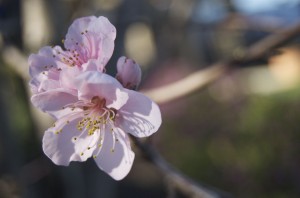 Last visit to my haemo in September I wasn't able to get any results.  It seems Medicare are tightening their belt and decided that they will only pay for the leukaemia marker test every three months.  I'd seen a different doctor the time before and he'd ordered the test a month early, so it wasn't processed.
End result:  my September consultation was a bit of a waste of time for all concerned, although it was good to have a chat with my haemo and find out what's happening in the world of CML.
The following week I dutifully trotted off to pathology to have the test redone and settled back for a month's wait for the result.
Yesterday afternoon the result finally came in and it was FANTASTIC news.  It seems after dawdling along for a while the drugs have well and truly kicked in and my leukaemia levels are now very, very low.  It's still there – that's the nature of this drug treatment.  The CML rarely goes away completely, but when things are working as they should, the disease is controlled at a very low level.  Which I've finally reached after about 3 1/2 years.
So I'm a happy little vegemite.  Probably lucky for my doctor that I wasn't in his office when I got the news or I might have jumped up and planted one on him.
Now to decide how to celebrate …