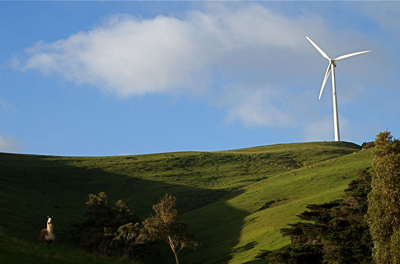 Last Thursday night, after watching a dismal weather forecast for the weekend I left it to The Thinker to decide whether we should take our inaugural trip with the Expanda.  In a moment of weakness, he almost decided to stay home.  But then, cursing himself for being so soft, he declared that we would, indeed, be heading to Gippsland the next morning.
I have to admit, a little bit of me was hoping we'd stay home, warm and dry.  In my experience (12+ years of visiting in-laws in Gippsland), if it's going to rain anywhere in Victoria on a given day it will be there.  So, although a wet weather forecast doesn't necessarily mean it will rain here at home, it most certainly guarantees a soggy time in Gippsland.
After checking that I had packed all the coats, beanies, scarves and gloves I could find, we excitedly piled in the car on Friday morning and set Mike (our GPS) for Toora.
A little aside:  Our GPS speaks with Mike Myers' voice (Austin Powers, actually), hence the name.  It says things like "You've reached your destination.  Groovy driving, baby" which cracks the kids up no end. Me too.
As expected, it was wet for most of the trip and still wet when we got there.  No downpours, just annoying drizzle.  Fortunately, the Expanda was a dream to set up and thanks to its heater (oooh!!) we were warm in no time.
The Toora Tourist Park is easy to find, right on the South Gippsland Highway.  It lies on the shoulder of the Strzelecki's as they slide down to the coast.  Being 4 star, it has quite a few bells and whistles:
Indoor heated pool (I purposely didn't pack the togs – I'm not mad on swimming in cold weather even if it is indoors)
Well equipped games room
Jumping pillow (which was very wet or partially under water for most of our stay)
Beach volleyball
Trampoline
Two playgrounds
The amenities block was quite small and basic, and not 4 star in my opinion.  Even though most sites are either ensuite sites or cabins I'm not entirely convinced there wouldn't be a perpetual queue for the toilet and shower during peak times.  No bench in the shower stall also made it difficult to dry and dress the two girls.
I was quite excited that the wind turbines, which were on my list of things to see, were right behind the caravan park.  We could even hear the barely there "whump, whump, whump" of the blades spinning when the kids stopped yelling.
The wet weather meant we didn't get to see all the things on my list.  We braved a very grey day to head down to Wilson's Prom, about 40 minutes away.  I had wanted to do at least two of the shorter walks there, but one was flooded and it was just too wet to stop for the other one.  So we made do with a poke around Tidal River until the wind and rain became too much to bear.
We stopped off at Waratah Bay as the weather cleared, only for our beach walk to be cut short by another downpour.  It looks to be a lovely spot though, and one we'll probably head back to at some stage.
Our last bit of sightseeing at Port Welshpool was, frankly, a bit of a disappointment.  We did a quick walk around the wharf and that was about it as far as we could see.  Long Jetty has been closed, due to what appears to be its state of disrepair.  Perhaps on a better day we could have walked along the foreshore and found more to enjoy.
The Expanda held up admirably to the rain, the mud and three excited kids.  It was very roomy, despite the five of us spending a lot of time in there.  There were board games on the table, dolls up one end and reading up the other.  The sleeping set up worked very well with the only problem there the girls wriggling out of their sleeping bags during the night.  And the storage – we had cupboards to spare!  It was wonderful just being able to open a cupboard and pull out our clothes, or to find a pot without emptying everything else out first.
Cooking indoors, which usually drives me to yell like a crazy woman at anyone who dares to look my way, was also trouble free.  The extra space makes all the difference in the world.
Despite the weather we had a fun time.  It was great to get away again after almost six months at home.  Now to start planning the next trip.