I read somewhere recently that the key to a simpler life was to live like it was 1940. If you ask me, life in the 1940′s was pretty tough compared to today's standards – none of the conveniences that we have today. I'm sure if I was to live entirely like I was a 1940′s housewife I would expire within 3 days. However, there are a few qualities of retro life that we can embrace to help get us off the frantic, modern day treadmill.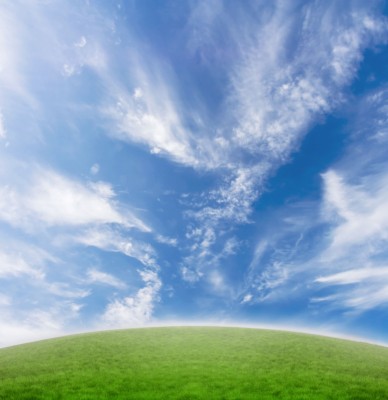 1. Hang the washing on the line
Aside from the obvious benefits to the environment and your pocket, there are some less publicised benefits to hanging the washing on the line to dry.
It's a perfect opportunity to step outside and get some fresh air. Take a break from the buzz and humdrum inside and enjoy the sounds, sights and smells of the outdoors.
Savour a little solitude. Sort through your thoughts, sing a song, enjoy your own company.
There is nothing like climbing into bed freshly made with line dried sheets.
2. Get rid of some cleaning chemicals
Today there are a plethora of cleaners for every part of the house. Realistically, a house can be sparkling clean with just white vinegar, bicarb and borax.
Look at any extra elbow grease required as a free exercise session.
Your family and the environment will thank you (healthwise) for not using awful chemicals.
3. Recycle and reuse
Having lived through the Great Depression, families in the 1940′s were very good at recycling (although they probably didn't call it that) and reusing.
Reusable shopping bags will keep plastic bags out of our waterways and landfill.
Keep glass jars and bottles to store homemade goodies or items bought in bulk (cheaper than smaller quantities)
Put a patch on the kids' jeans when they wear through them. They'll be great for roughing it out in the yard.
4. Stop buying so much stuff
There are just so many things today, begging for us to buy them. It's very easy to confuse our . Until recently people didn't have to contend with the incessant urging of media to buy, buy, buy.
Cut back on TV. You'll see less ads and be less likely to feel the need to buy the latest and greatest thing.
Try having fun without spending money. You might be surprised at the outcome.
The less stuff you buy, the less you have to organise, clean around and fix.
5. Don't be contactable 24/7
Believe it or not, people survived quite well before the advent of mobile phones, email and instant messaging.
Instead of being at the beck and call of others, take some quality, uninterrupted time for yourself and those close to you.
Give the job you're working on the attention it deserves by turning off everything you don't need to get it done.