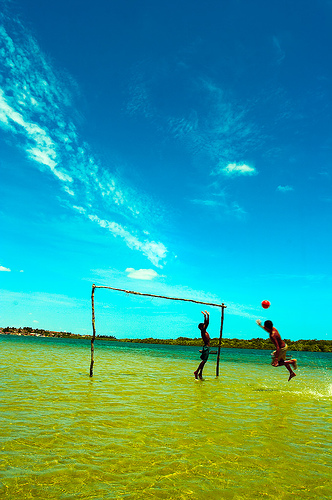 It's time to report in and see how well I've done in achieving the goals I set for June. I have to say that knowing I'd be writing about my goals here, for all to see, has really made me focus.
Blogging
Write a series of posts to schedule if I am away. I'm into the brainstorming phase, but no further.
Grow the Journeyer's Chronicles community. There are certainly more visitors and subscribers this month. As a thank you to all my visitors and subscribers I'm running a .
Learn to tweak my blog code. As luck woud have it, a day or two after I wrote down that goal I realised my blog looked dreadful on some browsers. I did a and learnt heaps about WordPress and themes in the process.
July Goals
Write two posts to schedule if I am away.
Continue to grow the Journeyer's Chronicles community.
Continue with blog redesign.
Family
Finish Screamfree Parenting. I finished early last week. Unfortunately I was tied up with committee duties and didn't get to write the review. It is now scheduled for this Friday.
Help The Engineer with the MS Readathon. Well, he got lots of reading done. I was very keen for The Engineer to get the sponsors himself, to help him develop a bit of confidence. He was a little uneasy about doing that and only asked immediate family. As a result, he didn't reach his target of raising $250. It was a good experience for him though and one we'll probably do again next year.
July Goals
Do something fun with the kids during the week, that doesn't involve after school activities.
Establish teamwork in regard to household tasks.
Finances
Monitor our grocery spending. I have been keeping on top of our groceries really well. One week we went way over budget. That freaked me out a bit because there wasn't anything I could have cut back on. However, the next week, we were well under budget so it evened out.
Pay down our credit card balances. Right on target with this goal. The credit card gets paid along with the other bills, rather than getting the left overs as was our previous habit.
Stick to our budget. Generally we have been doing well. As happened last month, we had to take from some budget categories to make up others. On the whole though, we are still in the black.
July goals
Health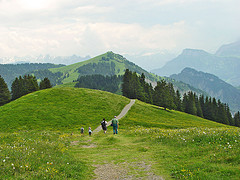 Walk where possible. This is getting tougher. Winter is starting to set in and the weather has been less than pleasant. Generally, I'm getting a walk in every second day. I have been walking to appointments where I can.
Use the exercise bike for 15 minutes every day. I have failed dismally at this one. I haven't even taken the bike out of storage.
July goals
Get the exercise bike out of storage!
Set aside some quiet ME time each day.
Write regularly in My Happy Pages.
Productivity
Continue with Getting Things Done. I've been doing well with this goal. You can read my monthly GTD review .
July goals
Organise an housework schedule and stick to it.
Listen to/read two books.
Simple Living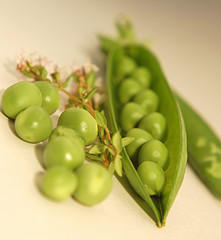 Keep my container vegie garden alive. I have peas! The wind is doing it's best to destroy my little crop, so I may have some emergency work to do over the next few days.
Help The Thinker build a new vegie garden. The Thinker has completed phase 1 of our new vegie garden – moving the sandpit.
Make some reusable shopping bags to put in my handbag. I never made any shopping bags. I did, however, buy two. They were $2 at the Reject Shop and fit perfectly in my handbag. And yes, I have been using them.
July goals
Complete the vegie garden.
Have another go at .
Make some bread.
Flickr photos by Fabio Pinheiro, ChezDeniseeLaudalino & Tambako the Jaguar