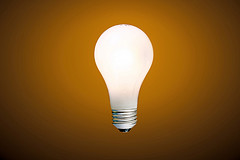 I have my most brilliant ideas in the shower. Unfortunately, by the time I'm dried and dressed the ideas have gone forever – down the plug hole with the water. Try as I might, I can never remember them.
I tried writing little notes in the fog on the glass, but they disappeared before I could get them on paper.
I thought I was perhaps a little bit weird for having these brainwaves in the shower. It turns out though, that I'm not the only one who does it.
A Google search revealed so many ideas I'm bound to find one that works.
Here are some of my favourites:
I should have known there'd be some GTD'ers with a solution over at The David Allen Company
Jon Aquino has a simple solution. It would also prompt me to clean the shower more often. Brilliant!
Idea Sandbox suggests re-purposing a dive slate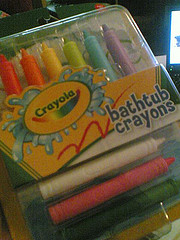 How do you capture your fabulous ideas?
Flickr images by ario_j and Darren Hester